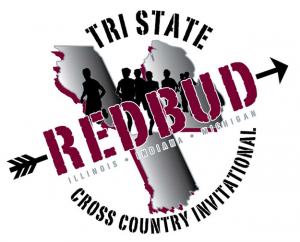 Redbud Tri-State Cross Country Invitational, Second Annual
September 19, 2014 – Saturday
For Middle School and High School teams from Indiana, Illinois and Michigan (please see our FAQ section at the end)
Buchanan High School is seeking additional teams for the Tri-State Red Bud Cross Country Invitational. The inaugural race was held this year at the famous Red Bud Track' N Trail Motocross Park located in Buchanan, Michigan. Here is what was said about the course:
"When I heard about this race, I was excited. Maybe I am old school, but I think cross country should run cross country and over hills. If you went out fast today, you would fall apart on the last hills" John Wismer, Bridgman High School Cross Country Coach
"This is a true cross country course, on grass with hills. Our times came down today because of the weather and the course" Mike Mahler, St. Joseph High School Cross Country Coach
"Everyone liked the course. While tough, it was a true Cross Country course and was good for spectators." A parent of three runners
Buchanan High School is proud to host the 2nd Annual Redbud Tri-State Cross Country Invitation at the nationally known Redbud Motocross Park located outside Buchanan, MI on 240 rolling acres.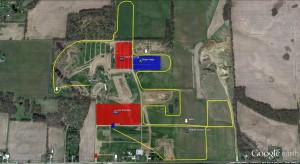 The course is a spectator friendly one loop course over rolling terrain.
Race Schedule:
Division 3 & 4
Morning
Middle School
Noon
Division 1 & 2
Afternoon
Our goal is to have 1/3 of each division from each of the three states (Illinois, Indiana & Michigan). We realize that it may take a few years for to accomplish this goal.
If interested, please email Fred Smith at: fsmith@buchananschools.com. (you may also register on athletic.net).
FAQs:
How many schools can we expect?
The site can easily host 45 schools on the starting line at one time. We expect 20-30 schools the first year and plan to grow this into one of the best meets in Michigan. The people involved have previous experience with some of the best meets in the midwest. You can find the most current list of attending high schools and middle schools on athletic.net.
What about Michigan's 300 mile travel restriction?
The restriction does not apply to bordering states and as of May 2014 Illinois and Indiana are bordering states, so there is no such restriction in play.