On Tuesday May 24th, 2022, MichianaTiming and Comstock Park Public Schools with the help of many volunteers and sponsors will present the tenth annual MetroHealth Sports Medicine Scholarship Meet.

This meet is the pre-eminent meet in west Michigan for end of the season individual and relay performances. It is open to athletes who have met either the D3 Regional AQ standard for individual events, or the D4 State AQ for Relays as published on the MHSAA website. The only exceptions would be if you had an athlete who say qualified in the 400 and can thus make a strong case that they would qualify in the 800 but had not yet met that standard. They must seek advance approval in that situation.
Field start: 4:oo pm
Running start: 5:15 pm
Scholarship applications are due by Sunday, May 22nd at six p.m. edt! Use this link to apply for the scholarship if you are a senior.
EVENT ENTRIES ARE DUE ON-LINE VIA ATHLETIC.NET BY 7:00 p.m. on the Monday prior to the meet! The cost to participate is $10 per individual athlete and twenty per relay who make the top eight. Checks should be payable to MichianaTiming.com LLC. If mailing in advance please mail to MichianaTiming.com LLC, Attn: Don/MetroHealth Registration, 2135 Shenandoah NW, Grand Rapids, MI 49504. They are required to pay if they are entered as of 7:00 pm on Monday, even if they no show or scratch. There is an $80 per gender and $160 per school maximum.
Meet Entries are Here: (link to Athletic.net)
---
2022 Title Sponsor: MetroHealth Sports Medicine

---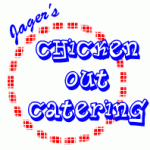 Maksims Safety Service – Car Repair Done Right!
We are actively seeking volunteers and sponsors. If you are able to volunteer, please email events AT michianatiming DOT com. If you are interested in sponsoring, please let us know.
To be eligible for scholarhip consideration the student must:
• Fill Out This Form!
• Demonstrate academic success as requested.
• Participate in the meet (applying seniors are able to compete even if not meeting the standards above). While recipients must participate to receive an award, they are not chosen based on meet results.
Scholarships winners will be announced at the meet.
Must be present to receive an award.