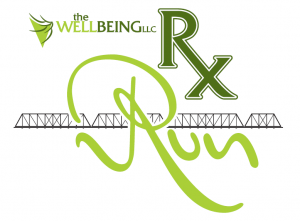 Date/Time
Saturday, June 21st, 2014
8:00am-8:00pm
Location
The Well Being, LLC
1118 Front Ave, NW
Grand Rapids, MI  49504
(616)458-6870
www.grwellbeing.com
www.facebook.com/TheRxRun
 To Benefit:

The area's longest and shortest run on the longest day of the year!
This unique and fun all-day event gives people the widest variety of events to choose from, more than any other event in the area. You can walk or run one lap.  You can run a 5K, a 10K, a 25K, or simply try to run for as long as you can that day.   If you are truly looking for a challenge, you can participate in the area's only urban Ultra-Marathon and run for twelve straight hours!  You can start at 8:00am or at any other time thereafter.  Show up whenever you want, we'll be there all day!
This scenic 1.55 mile course (2 laps = 5K) is located on the near-north side of Downtown Grand Rapids.  Consisting of sidewalks and bike paths, the route starts in the parking lot of The Well Being, heads south on Front Avenue, east across the Grand River on the historic 6th Street Bridge, north through Canal Street Park along the riverfront and onto Monroe Avenue, then crosses back over the Leonard Street Bridge as it makes its way back to the start.
Along with the 12-Hour Ultra-Marathon, we will also be awarding the official winners (Men's and Women's) of our 5K, 10K, 25K, and "Hot Lap" races.  All events will be timed by Michiana Timing.  We will start off the day with our "Hot Lap" race, which is a mass-start, 1-lap around the course, "winner-take-all" event.  Our 12-Hour Ultra-Marathoners will start just behind them.  Those who choose to participate in our other events (5K, 10K, 25K) can simply show up at any time during the day to start, as long as they are able to finish their chosen distance by 8:00pm!
The purpose of this event is to educate and inform members of our community of the fact that regular exercise is one of the best things a person can do to improve their mental health.  Proceeds from this event will benefit Steepletown Neighborhood Services in their efforts towards youth development, family well-being, and community engagement. For more information on this organization, please visit www.steepletown.org
Founding Sponsor

Corporate Sponsor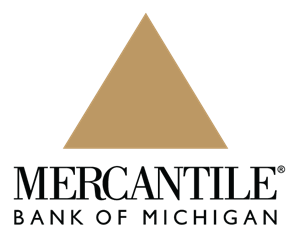 Prices and Deadlines:
-Includes a bib, cotton t-shirt and one (1) aid station. (NOTE: There will be provisions  for those in the Ultra-Marathon category.)
-If an individual ONLY wants to participate in the "Hot Lap" the cost is $5.00 and does not include a tee-shirt or bib.
-$5.00 ("Hot Lap" only)
-$35.00 (on or before April 30th)
-$40.00 (on or before May 31st)
-$50.00 (on or before June 13th)
-$50.00 (after June 13th/Race Day, doesn't include t-shirt).
T-shirt Size:  WS     WM     WL    WXL    W2XL    MS     MM     ML     MXL     M2XL
Post-Race Activities:
For those of you who finish early, the event will be set up so that you can stick around for as long as you'd like, socialize, grab a bite to eat, and help cheer on the other runners and walkers!
Questions?  Contact the Administrator
Email:     grwellbeing@gmail.com
Website:  www.grwellbeing.com
Phone:    (616)458-6870
No refunds will be made after Friday, May 30th, 2014.
In the event that the entrant is unable to take part, they shall not allow anyone else to use their number without completing the official transfer process.