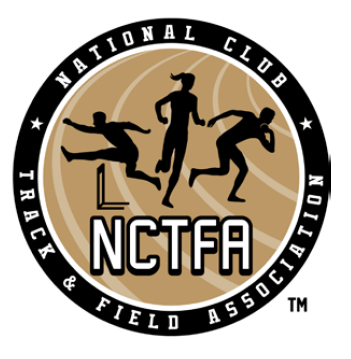 We are very excited to have a part in the first NCTFA Championships. The NCTFA is a growing organization representing students who want to compete in college. Events are very competitive and events are very friendly.
All teams planning to attend must put both day one and day two on their calendar:
Day One Link
Day Two Link
Want to see the full performance list? Here it is! Always current for those uploading results to Athletic.net. If you need help uploading an event please let us know and we'll make sure you can get it done.
Here is what the parent organization had to say:
The 2012 National Club Track & Field Association (NCTFA) National Championship Meet will take place on the campus of Eastern Kentucky University.
An estimated 20-plus teams will travel to Richmond, Kentucky to compete for the inaugural national championship of the NCTFA. The event will take place on campus during the weekend of April 27-29, 2012, at EKU's Tom Samuels Track.
"One of our main goals when searching for a site to host this meet was a location that was centrally located to the bulk of our member teams, which put the state of Kentucky high on our target list of potential locations," said Sandy Sanderson, President of the National Club Track and Field Association. "Once I was introduced to the eagerness of the Bluegrass Sports Commission, coupled with EKU's state-of-the-art Tom Samuels track and field facility, it became blatantly obvious that Richmond was where we needed to hold this first annual event. The geographic location and the outstanding facility have given me complete confidence that every one of our athletes will have a memorable experience as they compete for national championship recognition."
Eastern Kentucky University installed a Mondo Super X rubber track in the summer of 2008. Mondo's Super X track has been used in the past eight Olympic Games, including the 2008 Beijing Olympics. Each June, the track hosts the Kentucky Special Olympics State Summer Games' track and field events. In May of 2009, it was the site for the Ohio Valley Conference Outdoor Track and Field Championships. EKU's Mondo Super X track is the only one of its kind in the state of Kentucky, and it features a brand new Daktronics results board and a newly renovated disk/hammer ring.
"We are excited that Richmond will host this event," said BSC Executive Director Terry Johnson. "We do our best to represent the entire region and this is a great example of being able to bring an event of this caliber to a central Kentucky community."